About Us
Welcome to ONE STOP PLASTIC COMPONENTS MANUFACTURER
1989 is the year that Azman Hamzah Plastik Sdn Bhd (AHP) been established. Precision plastic injection molding for the automotive and electrical industries in Malaysia is the major specialization. And therefore it acts as a one stop plastic components manufacturer, while mould repairs and plastic component assembly act as a core involvement.

Quality management system is the real backbone that pillars the strength to AHP. ISO 9002 (in 1996), QS 9000 (in 2001) and TS 16949 (in 2004) had been awarded to AHP from SIRIM to recognize the quality system. As to support the backbone, AHP realizes that the need to focus beyond quality in today's modern industrial design of plastic components. This will act as an eye stopper to potential customers.

Three factories with three shifts had been operated by AHP which two factories located in Shah Alam, Selangor and another one in Tanjong Malim, Perak. Those factories operate an ultrasonic and vibration welding, hot plate, assemblies, tooling fabrication and of course injection molding process. As for Research and Development, it offers a smooth development process of new products through creative design and innovative engineering practice as a strategy to avoid customers from just being a casual browser.

With its wide range of machineries which weight from 60 tons up to 2500 tons, software and equipments, AHP produces more than 400 type of products including interior and exterior plastic components and engine plastic component and engine compartment area. And with this AHP's latest state of the art in house tooling facilities, customers were offered a more competitive price for any product range. Plus with painting facility makes AHP stand apart from its competitors as a complete one stop centre.

An increase in paid up capital was warranted due to AHP's expansion which in line with an improve business potential and demands that had been grown rapidly, to finance the installation of a new production line. Thus, the benefits of managing the market surroundings in a manner that is both practical and aesthetic are boundless. AHP's major customers are Proton, Perodua, MTB and other automotive manufacturers and vendors. AHP's is one of the Tier 1 vendors to Proton and responsible in supplying complete model parts. The bottom line is AHP's constantly looking forward to supply to a wider base of new customers regionally and globally.
To be a progressive and dynamic plastic automotive component manufacturer, renowned in the region
To be recognized and acknowledged as a leading original design manufacturer of automotive plastics component, that emphasizes on innovation and competitiveness.
"To Develop Highly Motivated Team Member. With Good Manufacturing Practise to ensure Good Quality Product to Delivered on Tome With Competitive Price to Customer."
JOURNEY TO THE REALIZATION
Establishment of Azman Hamzah Plastik Sdn Bhd(AHPSB)

• Signing TA Agreement with Suiryo Plastic , Japan

• Moved to Lot 2, Seksyen 23, Shah Alam
• Comissioning of New Mitsubishi 850T in AHP Lot 2
• Kick Off First Development - Trim Pillar

• Best Vendor Award - Quality & Delivery from Proton

• AHP expanded to Lot 10, Seksyen 23, Shah Alam(HQ)
• Kick Off First Development - Weatherstrip,RR Door Qtr Window
• Kick Off First Development - Reservoir Tank

• Certified with MS ISO 9002 by SIRIM

• Certified QS 9000 by SIRIM

• Relocated Lot 2 to Lot23, Shah Alam
• 3rd Top Local Supplier for Best Quality Performance from Toyota (ASSB)
• Set-up in-House Mould Making and Maintenance Section

• Certified with ISO/TS 16949 by SIRIM

• Completion of New Plant in Tanjung Malim, Perak, mainly to support production for PROTON TGM
• Commissioning of New IG 2500T Injection Machine AHP TGM
• Established New Painting Line for Instrument Panel, Signing TA Agreement with Lotus Engineering (M) Sdn Bhd , Malaysia.

• PROTON Vendor Award (Most Improved in Quality) from Proton

• Relocated Lot 3 to Lot 7, seksyen 23, Shah Alam mainly for medium and large tonnage machine

• Commissioning of New 2000T & 2400T Injection Moulding Machine in AHP Lot 7,
• Commissioning of New Engel 1600T Injection Moulding Machine in AHP TGM

• Completion of New Plant in Bukit Beruntung mainly to support production for PERODUA

• Certified ISO 14001 and OHSAS 18001 by SIRIM The Brand Laureate SMEs Corporate Branding Award- Manufacturing Plastic Injection Moulding.
MEET OUR PEOPLE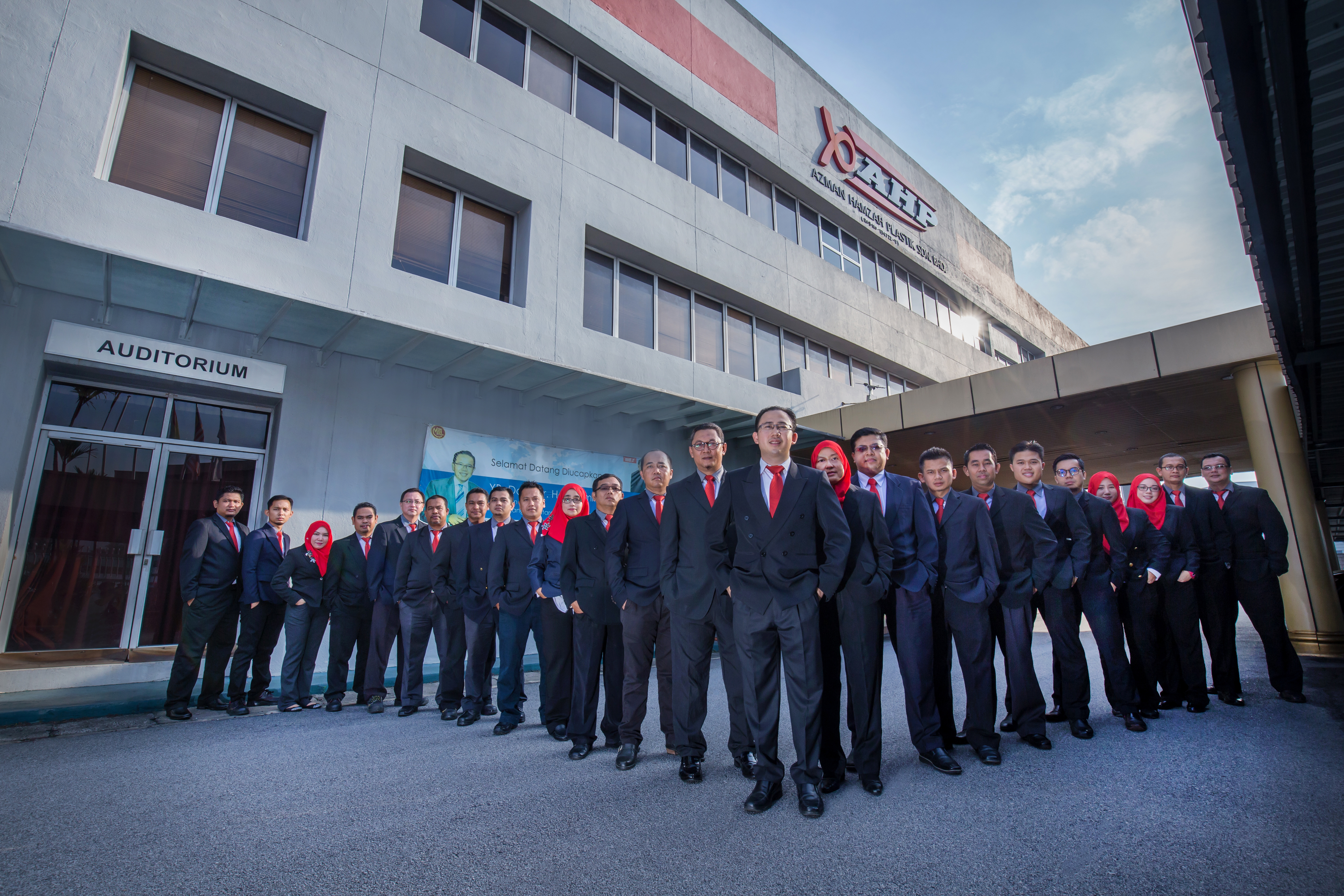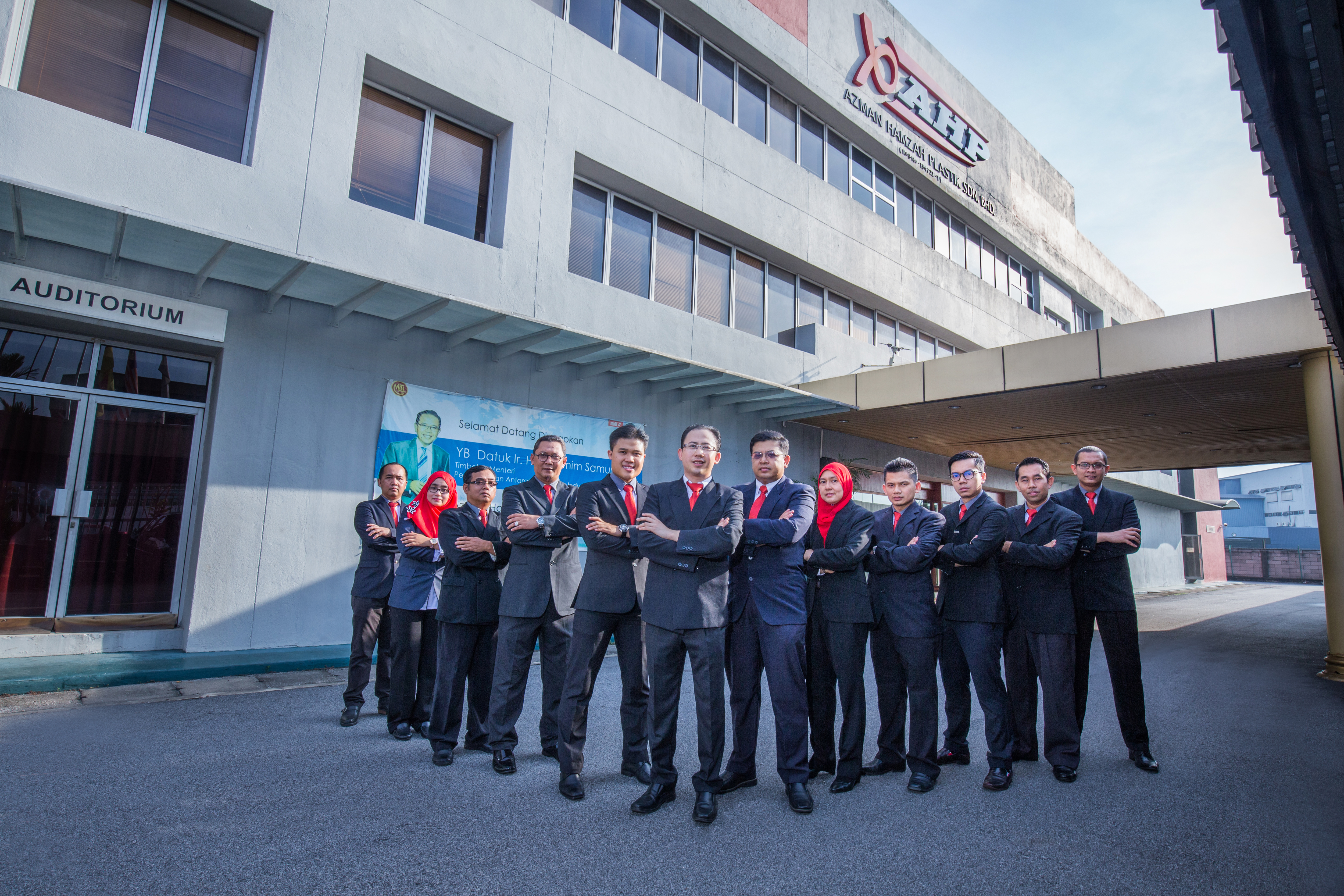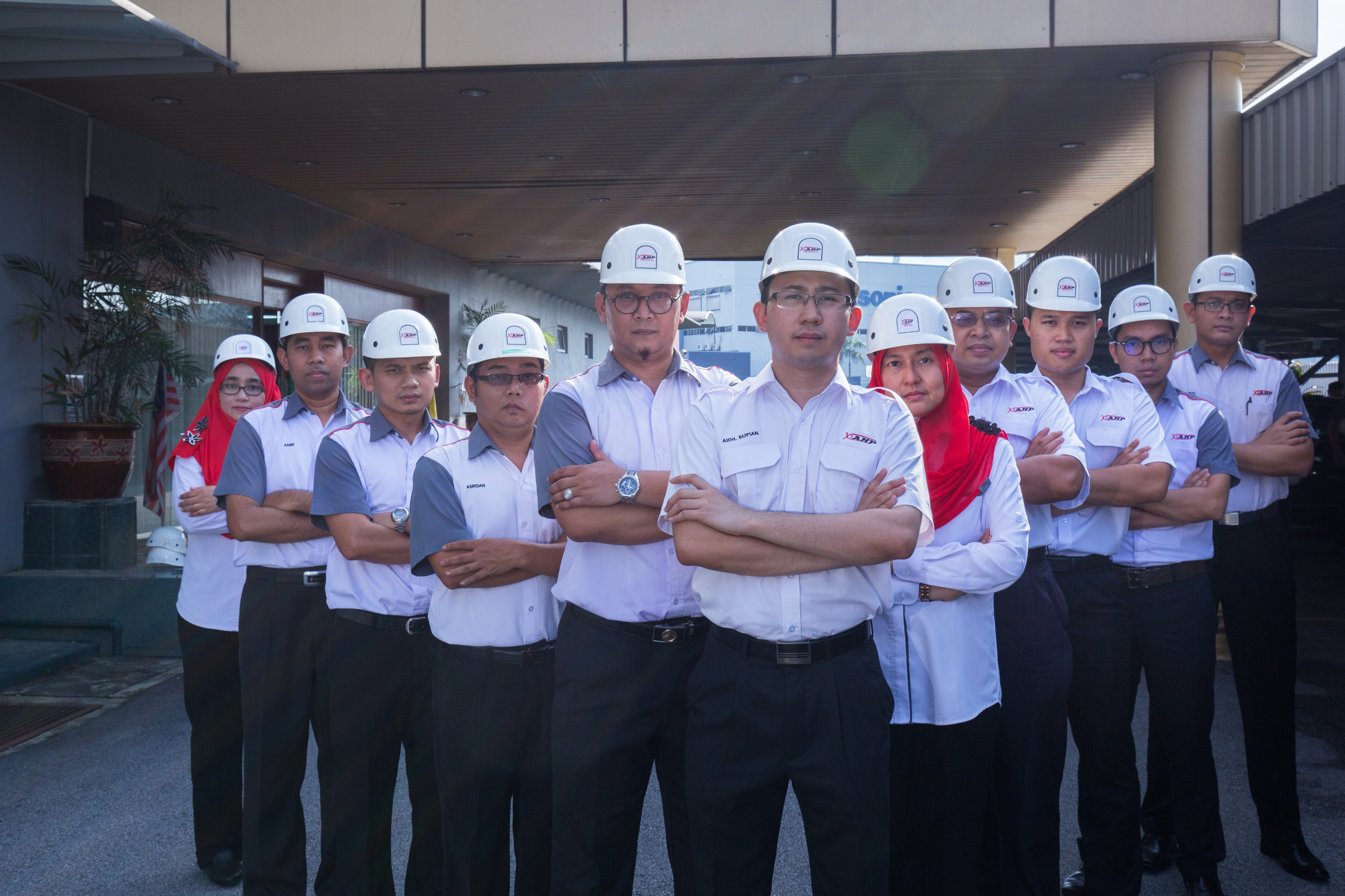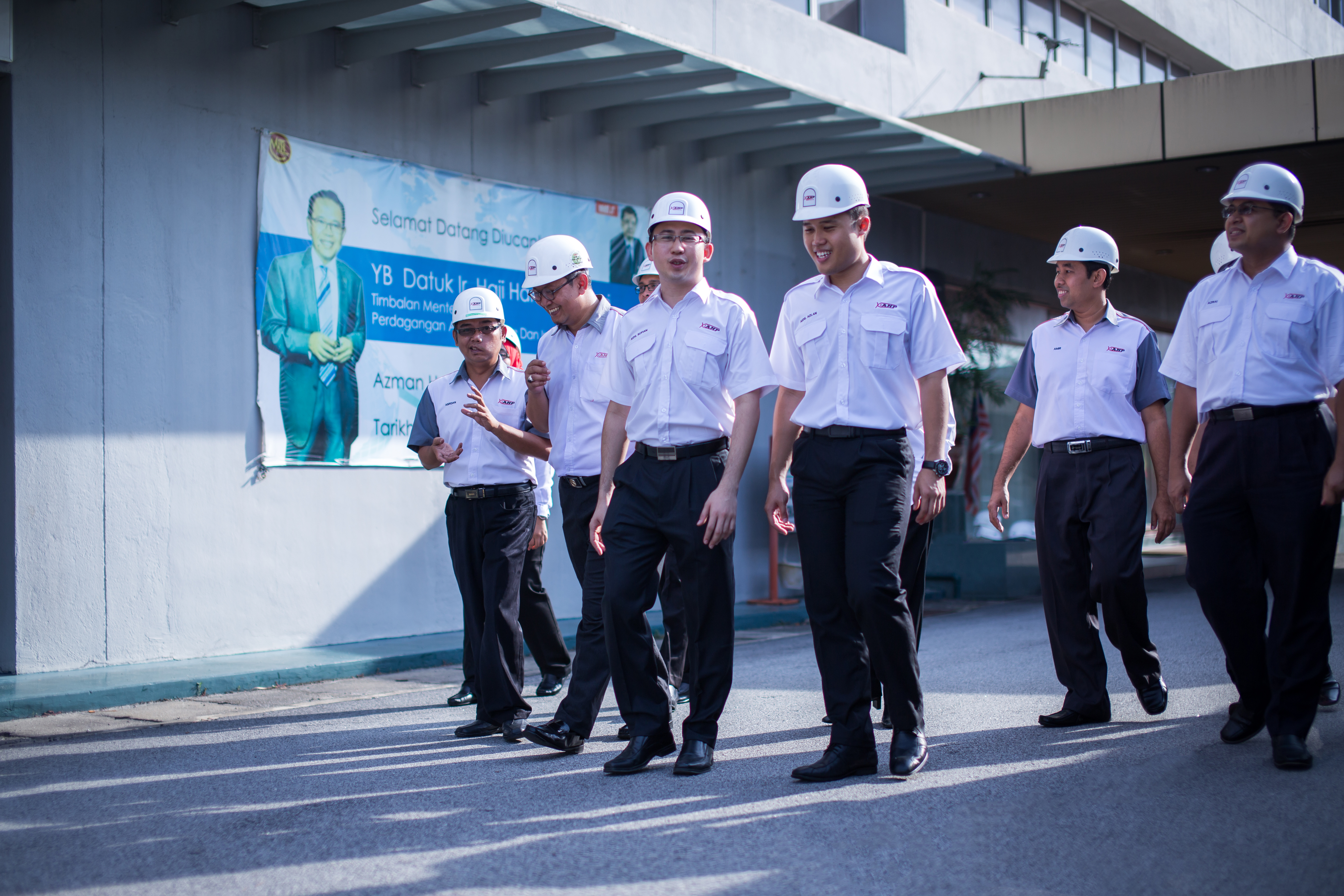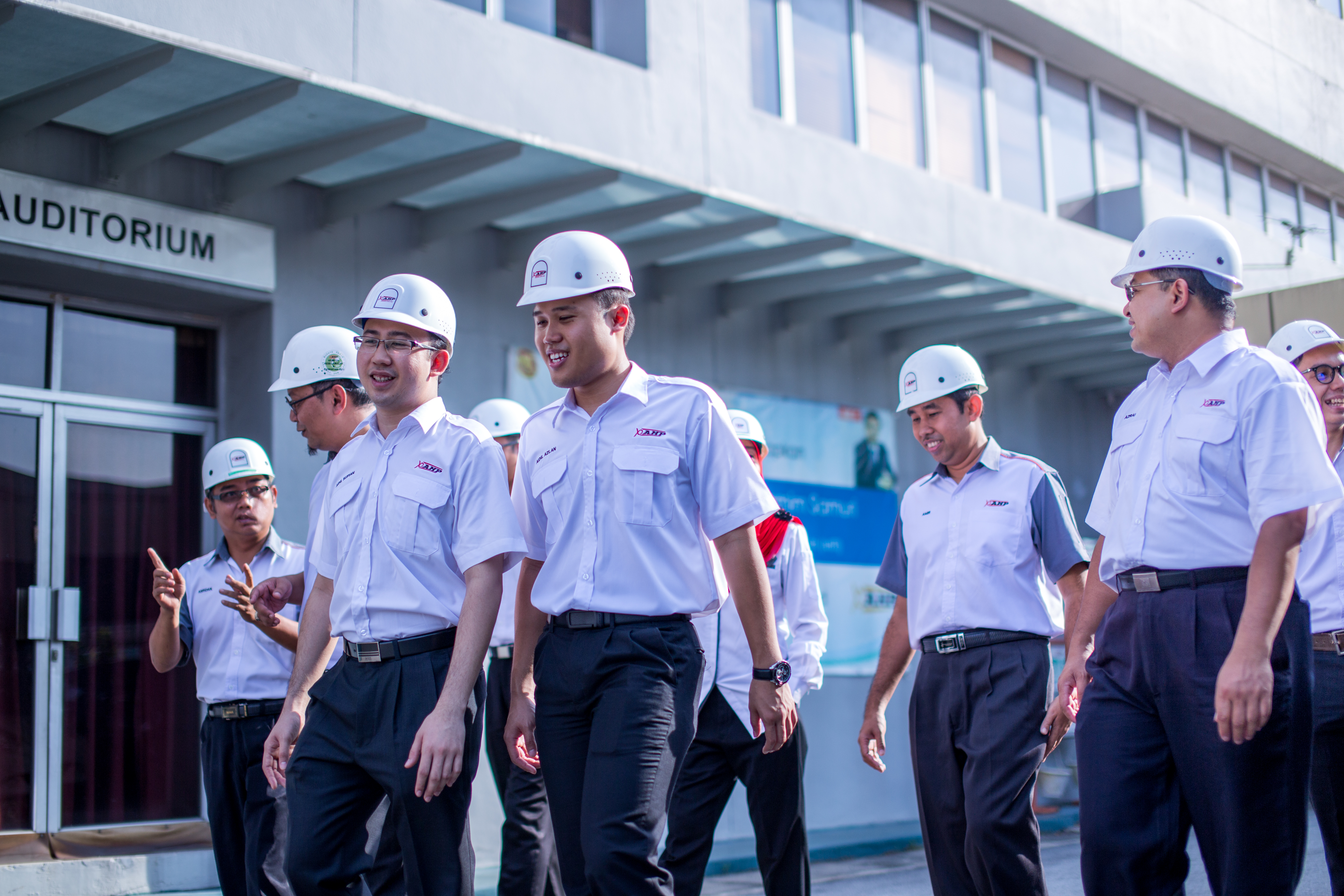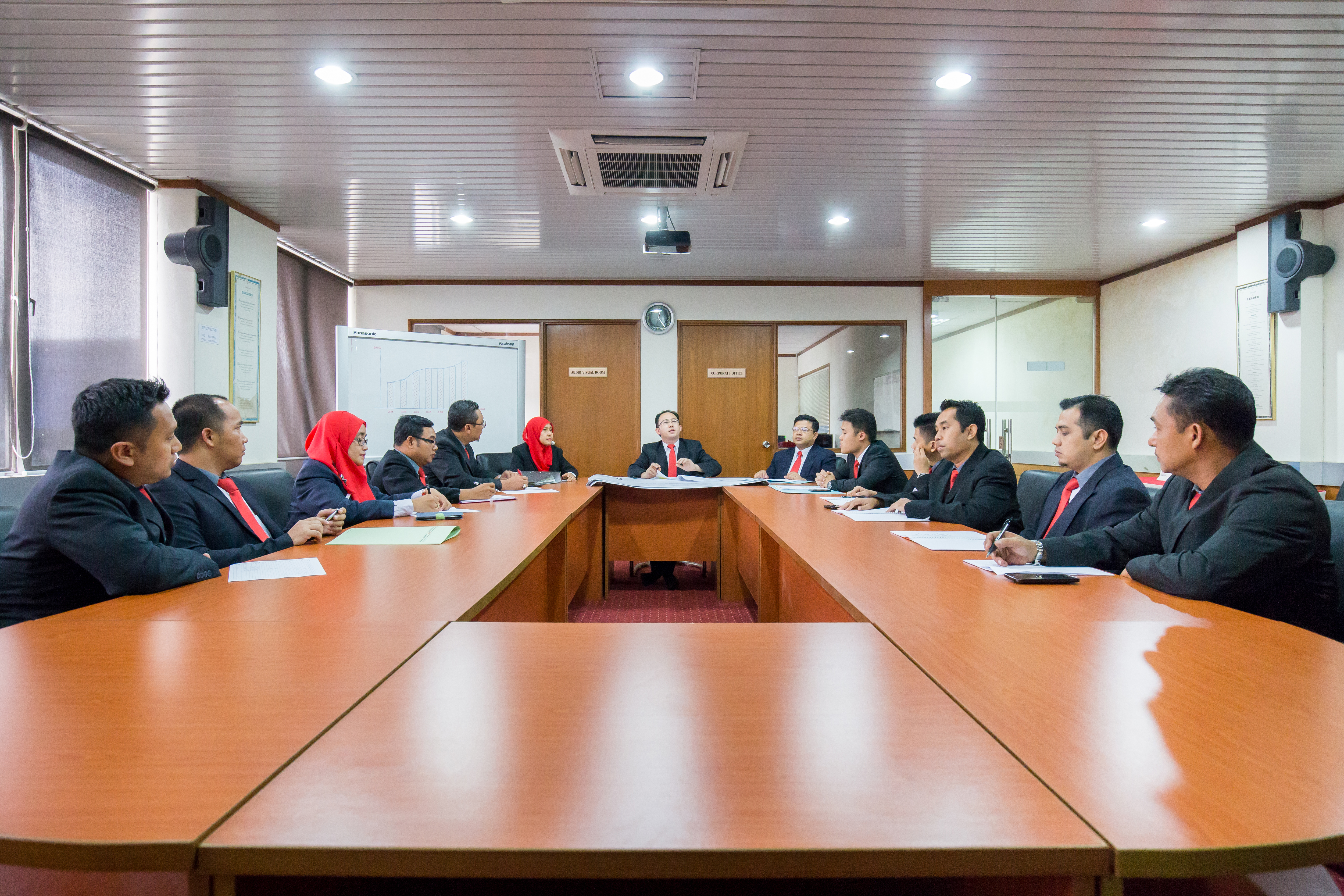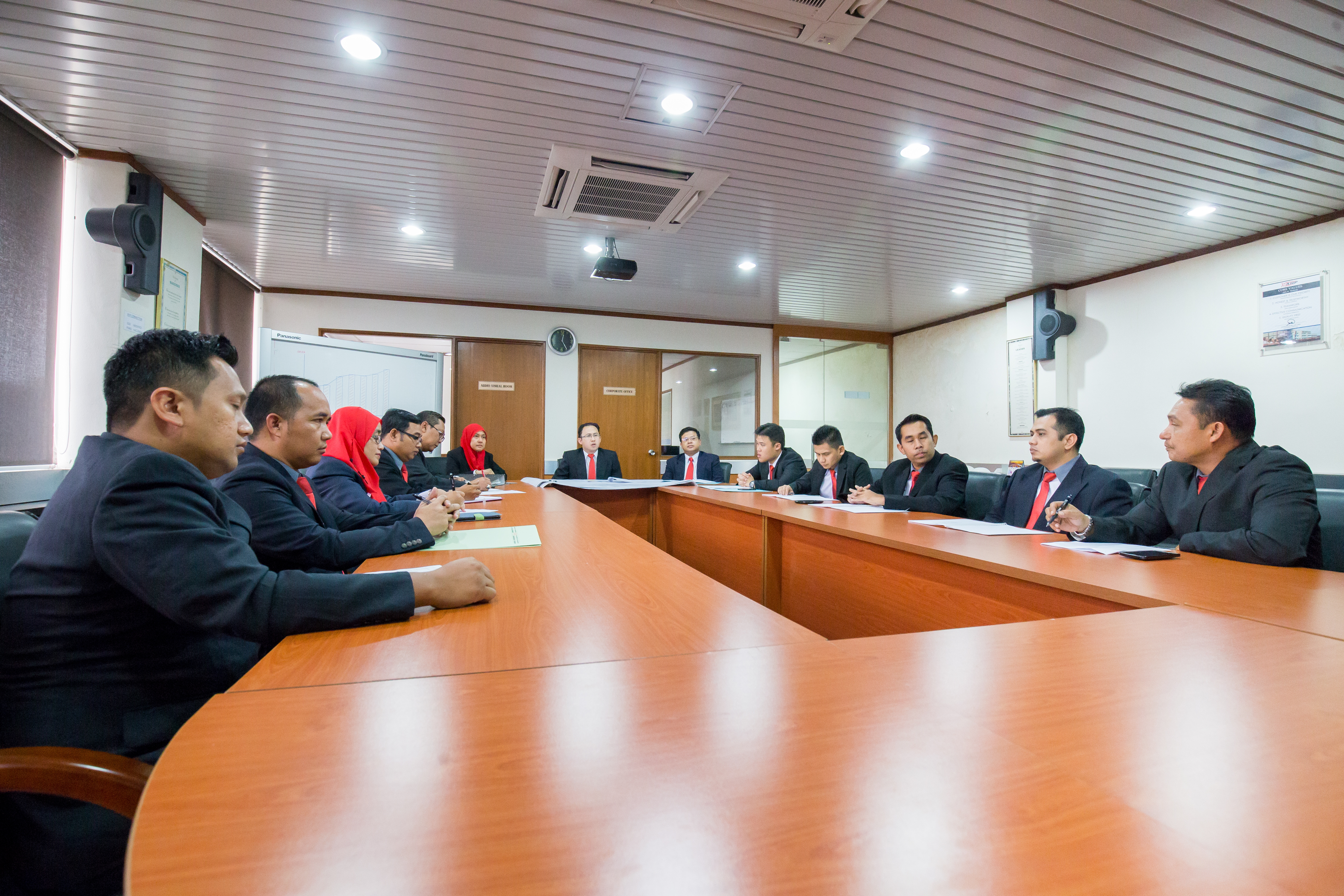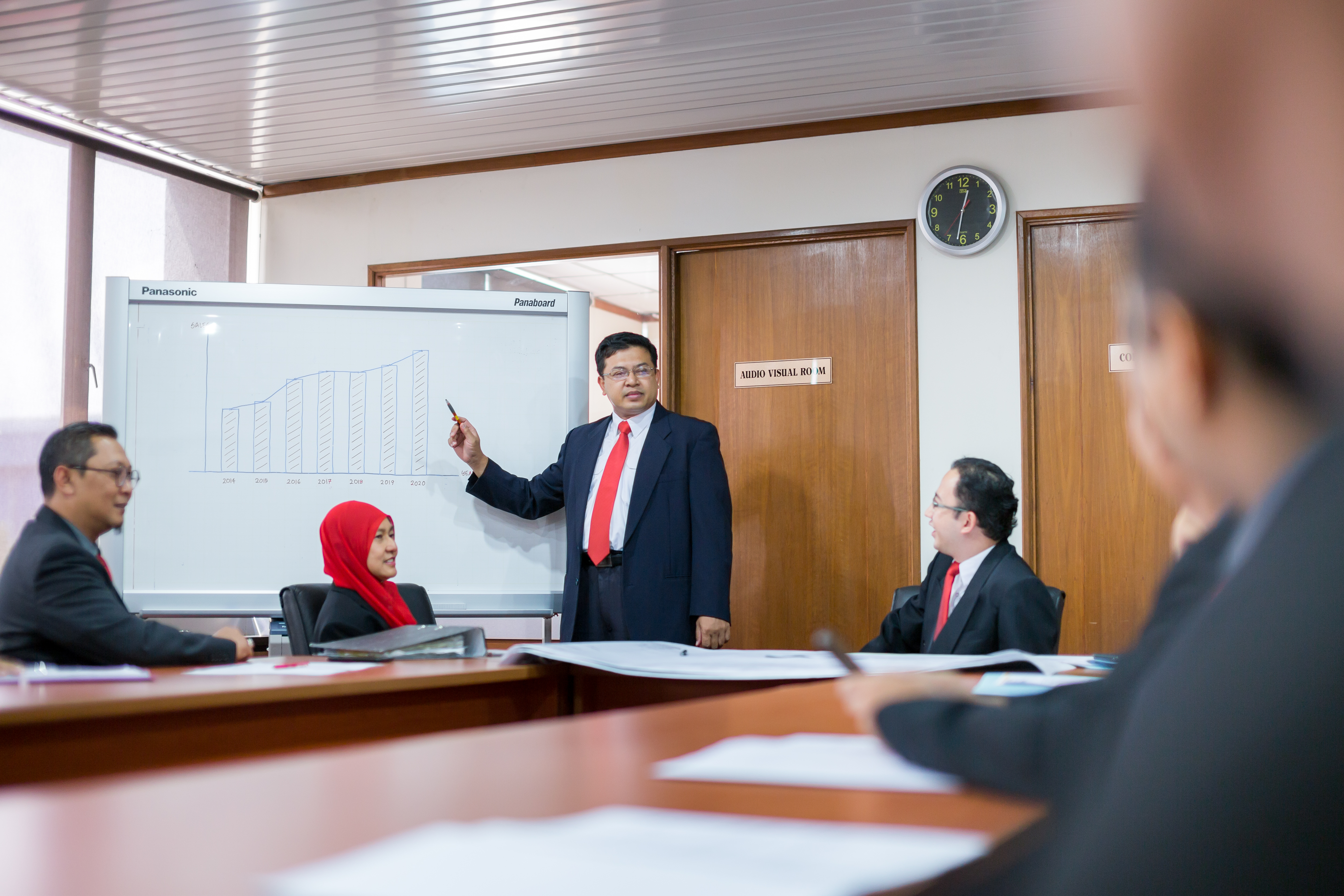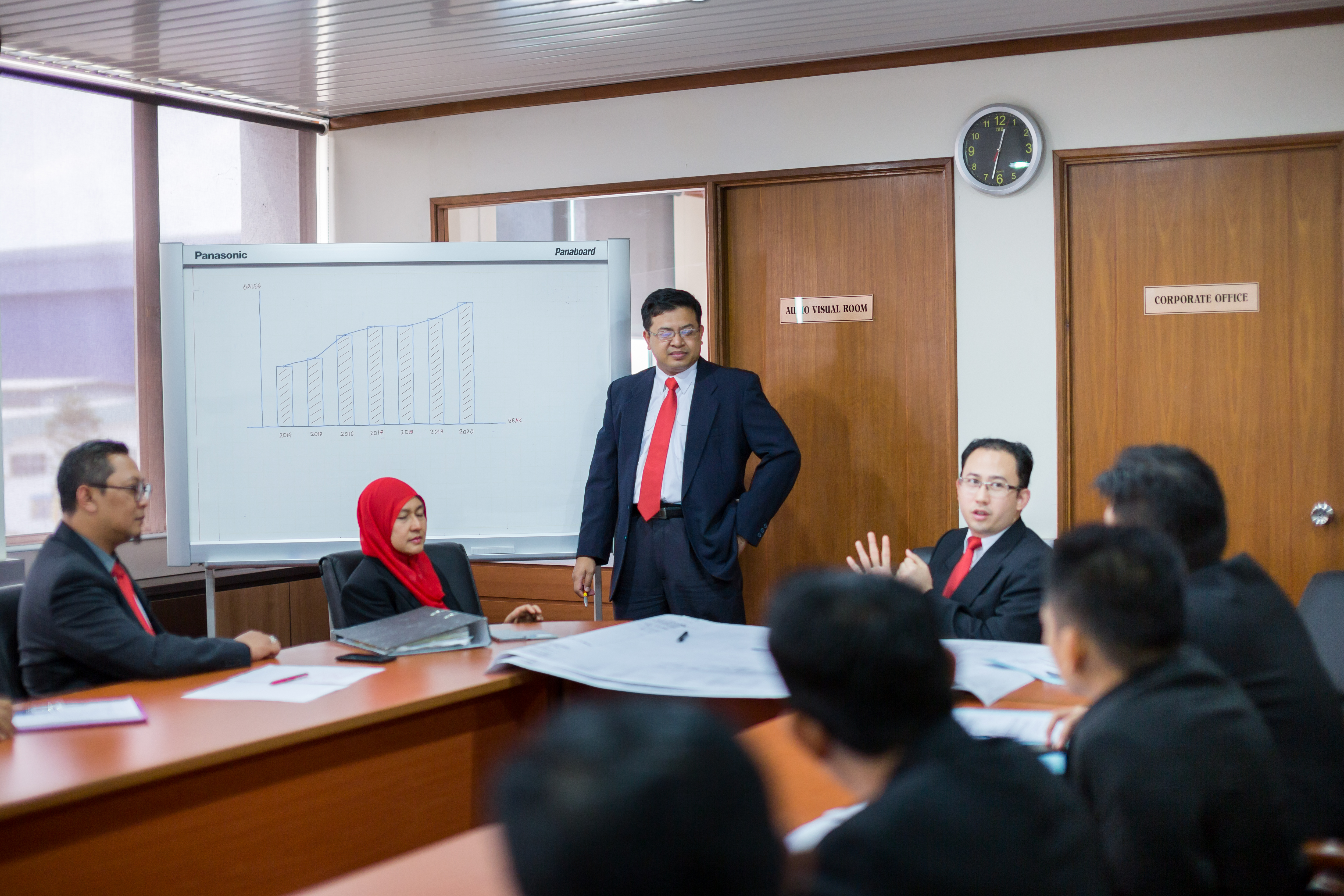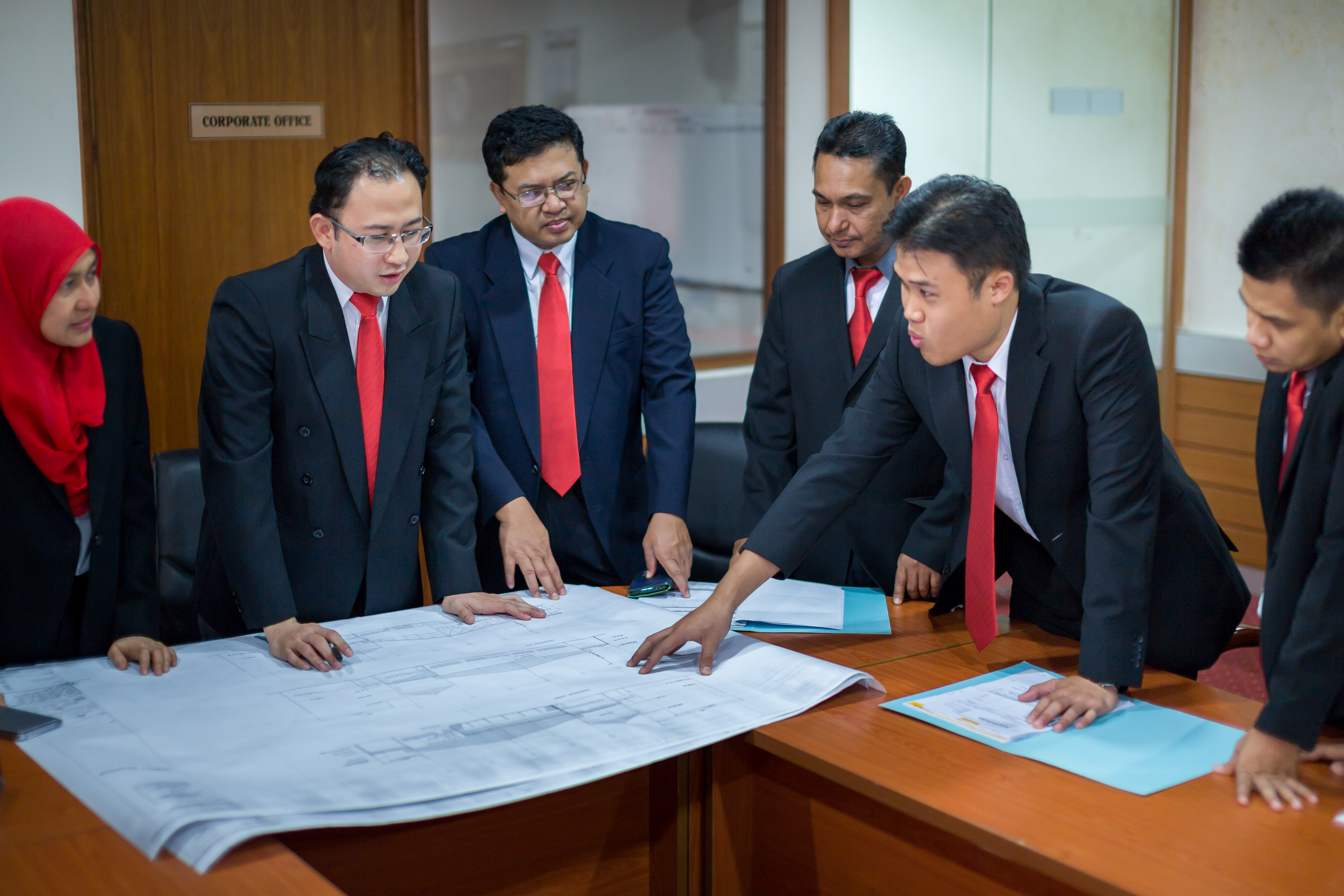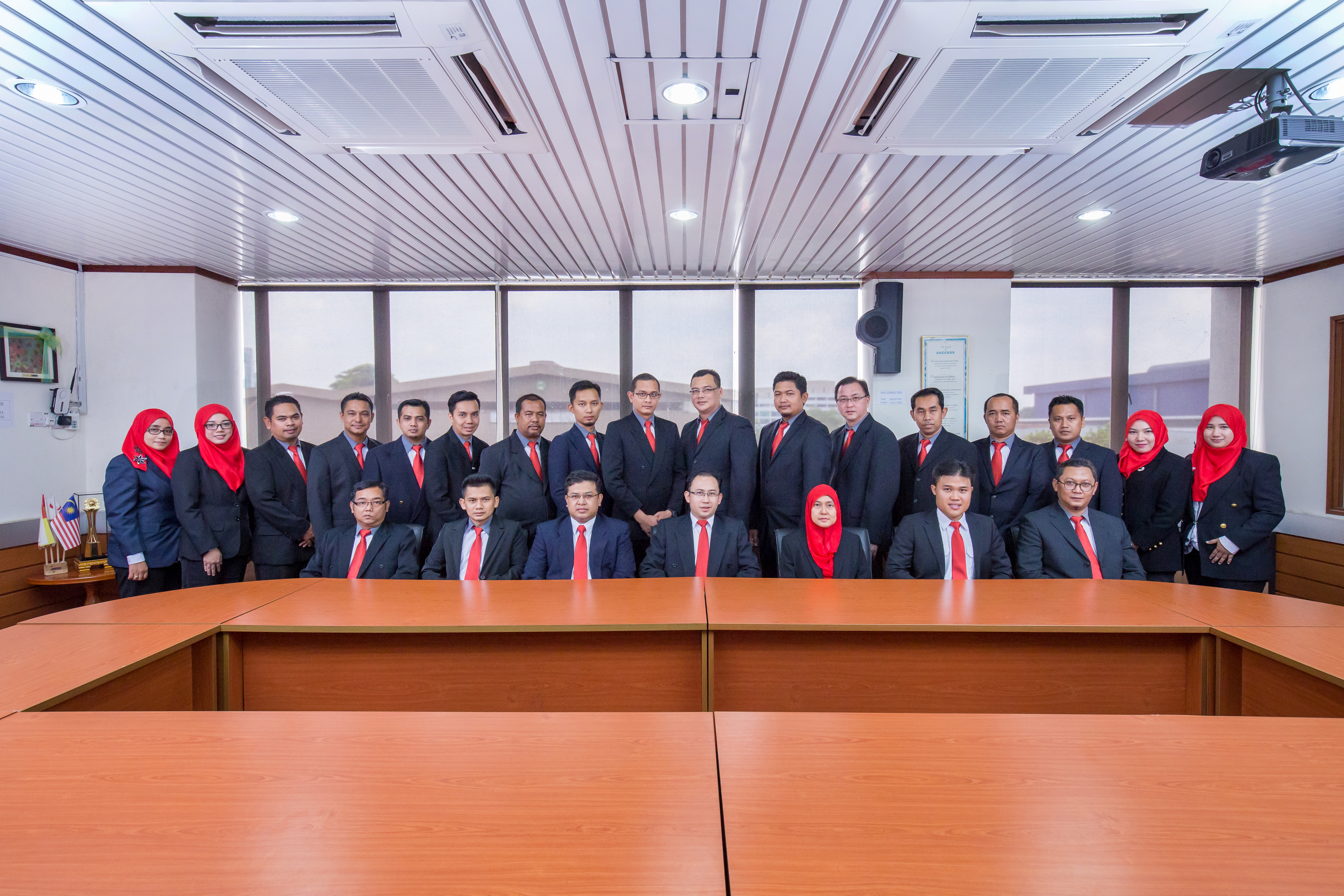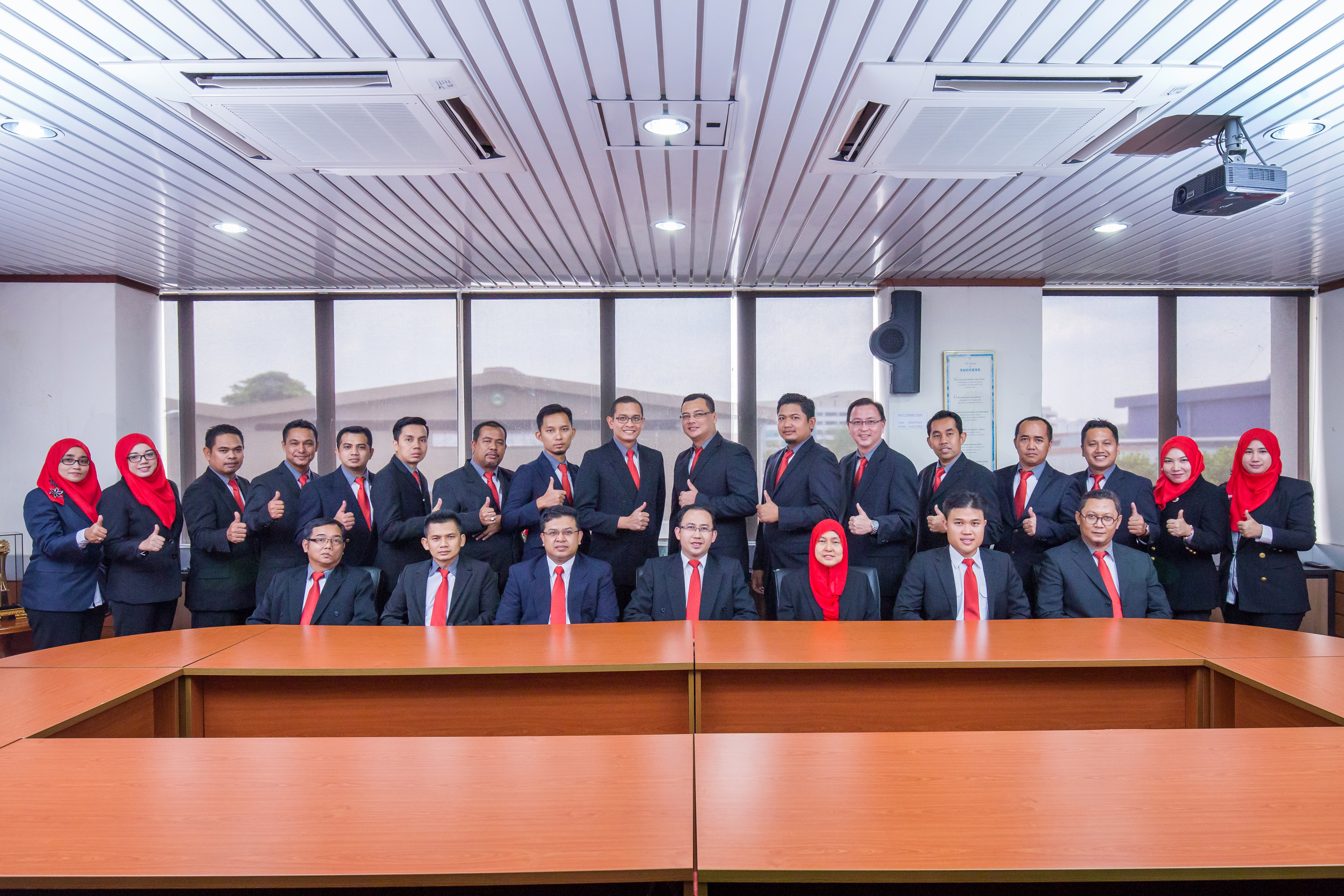 APPRECIATION FROM OUR VALUED CUSTOMER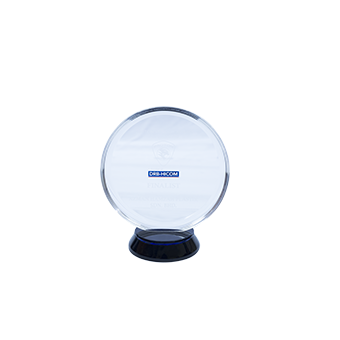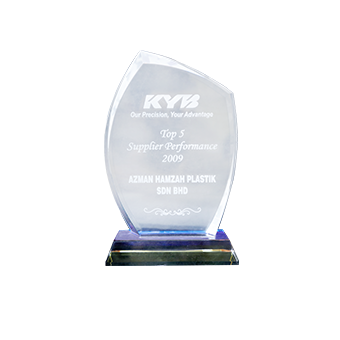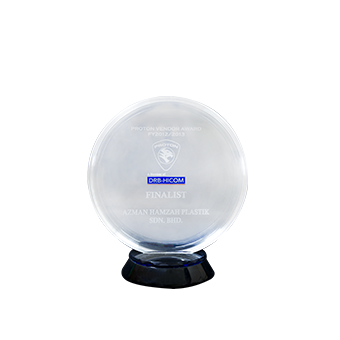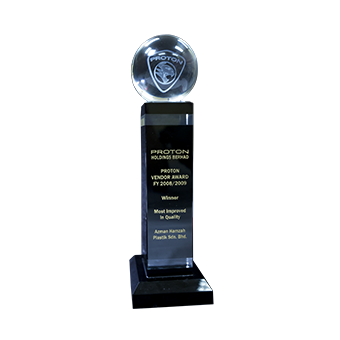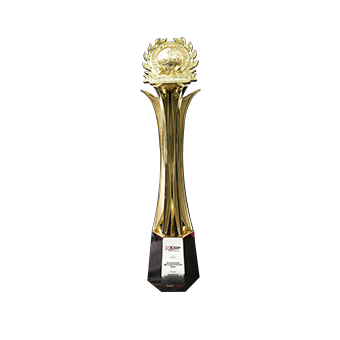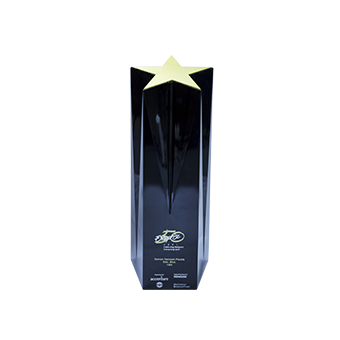 1994 Best Vendor Award – Quality & Delivery from PROTON
1995 Most Promising Customer by Bank Pembangunan Malaysia
1997 Enterprise 50 Award – 35th Place by Small & Medium Industry Development Corporation (SMCDEC) & Anderson Consulting
1998 Young Entrepreneur Award for En. Mohd Fitri Md Aris, Managing Director of AHP by Ministry of Entrepreneur
1999 Enterprise 50 Award – 17th Place by Small & Medium Industries Development Corporation (SMIDEC) and Anderson Consulting
2000 National Youth Award for Entrepreneurship Category for AHP Managing Director by Ministry Of Youth and Sport
2001 Enterprise 50 Award – 14th Place by Small & Medium Industries Development Corporation (SMIDEC) Accenture
2002 7th Toyota (UMWT/ASSB) Supplier Award as ASSB 3rd Top Local Supplier for the year 2001 in Best Quality Performance
2002 Pelanggan Wawasan Award by Bank Pembangunan Malaysia
2003 Employer Competitiveness Award Category Small & Medium Industry from Ministry of Human Resources
2003 Client Appreciation Award 2003 from Malaysian Industrial Estate Berhad (MIEL)
2003 Best Delivery Performance from PROTON
2009 Proton Vendor Award (Most Improved In Quality)
2010 Platinum Award for Lean Practitioner Program by Proton & Nevele Clarke
2014 The Brand Laureate SMEs Corporate Branding Award- Manufacturing Plastic Injection Moulding
Corporate Information
Name : AZMAN HAMZAH PLASTIK Sdn bhd
Incorporate Date : 27 November 1987
Incorporate No : 134772-T
Nature of Business : Plastic Automative Component Manufacturer
Authorized Capital : RM 50 Million
Paid Up Capital : RM 10 Million
HQ Address : Lot 7, Jalan Pelabur 23/1, Section 23 40300 Shah Alam, Selangor, Malaysia
Tel : +603-5542 5413/ 5542 1972
Fax : +603-5542 1968 / 5542 5406
Factory Address : Lot 10, Jalan Bursa 23/4, Section 23, 40300 Shah Alam , Selangor , Malaysia
Tel : +603-5548 7879/ 5541 7154
Fax: : +603-5541 2144 / 5549 1677
Lot 9, Jalan Jasmine 6, Kawasan Perindustrian 43800 Rawang, Selangor , Malaysia
Tel : +603-6028 1519/1521
Fax : +603-6028 1517
Lot 21, Jalan Jelutong, Proton City, 35900 Tanjung Malim , Perak , Malaysia
Tel : +603-4582 801 / 802 / 803 / 804
Fax : +603-4582 806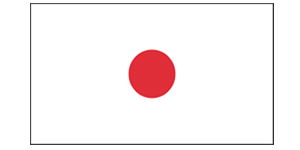 Japan
Suiryo Plastics Co. Ltd. Japan
Car Interior Components
1991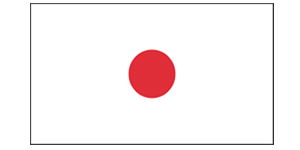 Japan
Sakamoto MFG Malaysia Sdn Bhd
Engine Parts
2016